Author of The Marcus Didius Falco and Flavia Albia Mysteries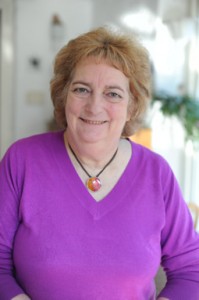 Lindsey Davis was born in Birmingham, England, studied at Oxford, and worked as a civil servant for 13 years. After a romantic novel she'd written was runner-up for the 1985 Georgette Heyer Historical Novel Prize, she became a full-time writer.  She wrote twenty delightful novels about an informer and all-around solver of problems (Marcus Didius Falco Mysteries). Set in ancient Rome, her protagonist is delightfully human, happy when his hair looks good and disappointed in himself when he screws up. I loved his courtship of Helena Justina, the senator's daughter who becomes his wife and the mother of his children. Now Ms. Davis is writing about Marcus and Helena's British-born adopted daughter, Flavia Alvia, who solves murders when she isn't taking care of her busy household, supervising slaves and planning family gatherings. These are action packed stories set in a violent society, but I loved spending cold winter afternoons back in Davis's Ancient Rome.
Ms. Davis won the 2011 Cartier Diamond Dagger for her outstanding contribution to the mystery genre. She was honorary president of the Classical Association and is a lifetime member of the Council of the Society of Authors.