Author of The Gaslight Mystery Series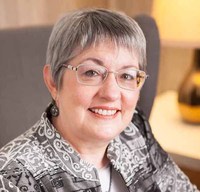 Even though I like reading lesser known authors and mystery series, I couldn't help spending a few bitter Chicago winter evenings this year devouring several in the Gaslight Mystery Series by Victoria Thompson.
Winner of the Career Achievement Award for Mystery from RT Book Reviews in 2011, Thompson currently teaches in the master's degree program for writing popular fiction at Seton Hill University, where she earned her Master of Fine Arts (MFA) degree. Victoria is a founding member and past president of Novelists, Inc., a national organization of published writers of popular fiction. She is also co-founder and past president of PENNWRITERS, a statewide writer's organization in Pennsylvania. Victoria has served on the board of directors of Romance Writers of America (RWA) and was co-founder and the first President of New Jersey Romance Writers. She is also a member of Mystery Writers of America and Sisters in Crime. Victoria lives in a suburb of Chicago with her husband and a very spoiled little dog.
I wonder if our children went to the same high school. Chicago is pretty spread out though, with many suburbs. Hint: the one we lived in had a mall.
I emailed her because she said:
Please send me an email at victoria@victoriathompson.com to let me know what you think of the books and to get on my mailing list so I can send you a reminder each time a new book comes out. Because of the large volume of email I receive, I may not be able to personally reply to each one, but I do read them. You may also visit me on Facebook at Victoria.Thompson.Author and Twitter @gaslightvt. I'll keep you posted on upcoming releases and appearances.
Haven't heard back yet , but I'll keep you posted.
I'm apparently not the only one who is charmed by Frank Malloy, an NYC detective sergeant until he married wealthy, wise, midwife and champion of women's health, Sarah Brandt. How fun to wander the streets of late 19th century New York City from Battery Park to Washington Heights, watching as Malloy hops on curbs to avoid horse-drawn carriages or those new-fangled automobiles in a city struggling with corruption and ineptitude. And although he has no need to work, he still finds himself ferreting out con men, thieves and murderers. All in good fun and well done!